MMC has one of the most experienced public relations teams around. Our media relations consultants each have a minimum of 10 years experience in communications, public relations or business, and this experience includes a wide array of industries.

This seniority gives MMC one of its greatest strengths. Clients always know they will be getting a high level of expertise, and that they will be working with consultants who have a depth of knowledge and a valuable track record.

Jennifer Lee Magas (Fanning), Vice President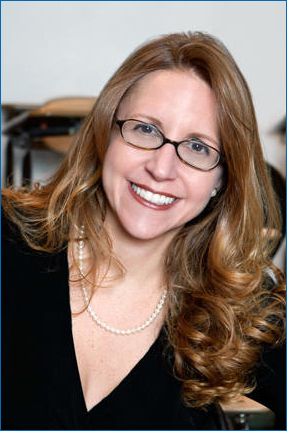 Jennifer Lee Magas is vice president of Magas Media Consultants, LLC (MMC) a Fairfield County Connecticut public relations agency specializing in media relations, crisis management and media training. Jennifer has a wealth of experience in all aspects of public relations and communications to draw on from her 15 plus years as a technical writer, college English professor, reporter, recruiter, trainer, and attorney in a wide range of corporate, media outlet and university settings. Jennifer's areas of expertise arise from her strong written and oral communication skills; she has effectively communicated with multiple audiences, including clients, administrators, faculty, students, and the legal and business community.

Prior to taking on her role at MMC, Jennifer worked in the corporate environment: she assisted in leading the Human Resources, Communications, and Training efforts of the North American headquarters of Louis Dreyfus Commodities, Inc. located in Wilton, Connecticut. Her duties included handling employee relations, drafting legal documentation, reviewing and revising existing company publications, creating new publications, developing training, policy-based and employee relations and educational programs, and working with managers and supervisors at various company locations on the fair and consistent handling of situations requiring discipline, ensuring no employee was terminated without specific human resources involvement and authorization. Jennifer also worked as an Executive Recruiter/Public Relations/Health Care Analyst for The Accord Group of Johnson Smith & Kinsley and Russell Reynolds Associates, Inc. in their International Managed Care Divisions in Boston, Massachusetts.

During her 15 plus years as a college professor, Jennifer has had excellent opportunities to teach a variety of composition, literature, professional writing and law-related courses to a diverse student population. She has taught advanced writing courses in Business Writing, Technical Writing, Persuasive Writing, Writing for Criminal Justice and Writing for Public Relations, as well as first-year writing for both native speakers, non-traditional and English as a second language (ESL) students. Jennifer's teaching career has led her to many prestigious institutions, such as: Fairfield University, Northeastern University, Sacred Heart University, Southern Connecticut State University, the University of Bridgeport, the University of Connecticut, and Yale University.

Jennifer also has extensive experience in the fields of radio and print journalism. She worked as a reporter, writer, and producer of a weekly arts segment for National Public Radio's local affiliate, Morning Edition, for WEDW 88.5 FM, Connecticut Public Radio, Stamford/Greenwich. Jennifer was a writer for Fairfield University's undergraduate publication, The Mirror, and served as both a writer and news editor/campus liaison for her law school newspaper, Dicta. During Jennifer's law school tenure she also was an editor for the Massachusetts Supreme Judicial Court's Legal History Journal and was an editor and writer for Gowntown, a monthly newspaper covering the greater Boston area college community.

Jennifer received a BA in English Writing and English Literature from Fairfield University in 1996, a MA in Technical and Professional Writing from Northeastern University with a focus on Legal Writing in 1998, and a JD from Suffolk University Law School with a concentration on Education Law in 2000. During her law school tenure she worked as the Coordinator for the Conflict Resolution and Peer Mediation Program at Northeastern University's Office of Student Conduct & Conflict Resolution and she protected the rights of indigent clients in Boston public housing at Harvard Law School's Tenant Advocacy Project. She also studied at the University of Urbino, Italy and at Harvard University.

Jennifer likes to spend her spare time solving riddles, biking/spinning, running, hiking, writing, skiing, traveling, and quoting Shakespeare, all in an effort to keep up with her husband, daughter and son.